Saint Brigid's COVID-19 outbreak confines residents
Peter Black, Local Journalism Initiative reporter
peterblack@qctonline.com
An outbreak of COVID-19 cases at Saint Brigid's Home is keeping residents of the long-term care facility confined to the building.
Though there are few cases, and there have been no hospitalizations or deaths, a notice must be posted at the entrance to the facility declaring an outbreak. It also means residents are not allowed outside the home, although they can receive visitors under certain conditions.
That's been the case for a few weeks now, explained Richard Walling, executive director of Jeffery Hale Community Partners, which works with the Centre intégré universitaire de santé et de services sociaux (CIUSSS) de la Capitale-Nationale to administer Saint Brigid's and Jeffery Hale hospital.
"The way it works now is any time there's two or more people who are testing positive for COVID, they have to put up the notice saying that we're in an outbreak," he said.
"We've had, for a while now at least, people in the build- ing who have tested positive for COVID," Walling said. "What that means is there are procedures that continue to be followed in terms of activities on the floors and bringing the seniors downstairs to big activities."
As of late last week, five residents had tested positive within the four-storey building. Those who test positive are confined to their rooms, and other residents on the floor must remain on their floor. Residents can receive a maximum of two "caregiver" visitors at a time.
Walling said staff at Saint Brigid's, themselves affected by COVID infections, are coping with the outbreak situation, having more than two years of experience dealing with pandemic measures.
"The challenge with the Omicron variant is that a lot of people may have it and are completely asymptomatic," Walling said. He suspects the cases have come from staff or other caregivers, since other public health measures have been relaxed.
"The good news, compared to what happened last year in the second wave … is that all those who wanted have had their fourth dose, and for the most part, if people show any symptoms at all, they're just sort of minor cold-like symptoms," Walling said.
As to when the outbreak situation may abate, Walling said, "I'm anticipating we're going to see this become the new normal for a while now. We're waiting for public health in terms of [allow- ing] group activities in the summer … because [the coronavirus] is so present out there."
Saint Brigid's is the only officially bilingual public long-term care residence in the Quebec City region, with 142 beds in private rooms for people who can no longer live in their homes. The current building opened in June 1973.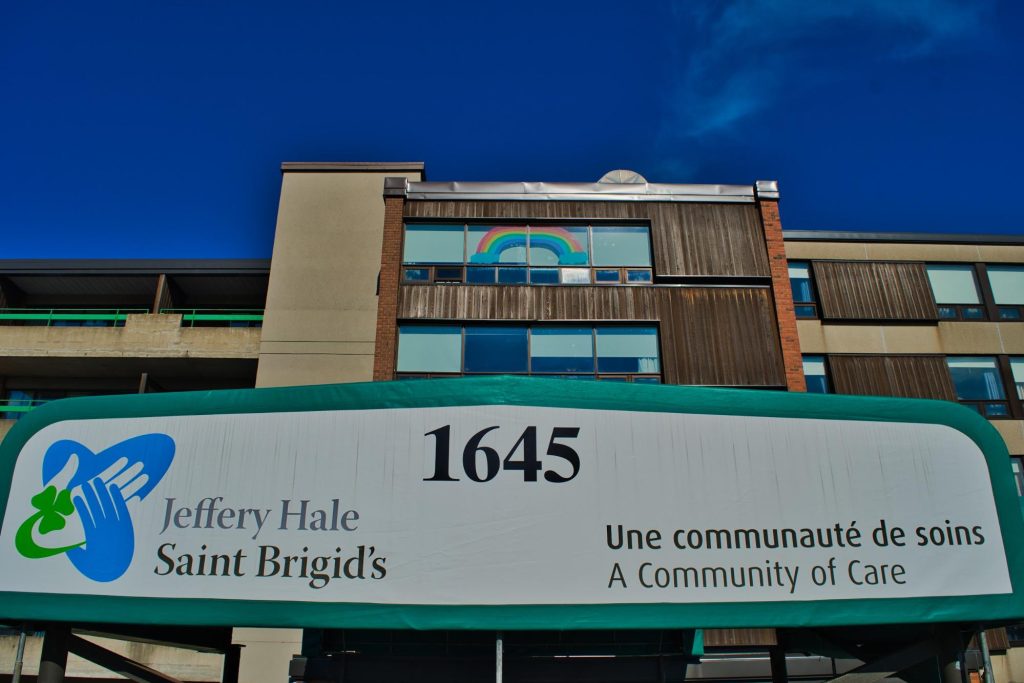 Saint Brigid's COVID-19 outbreak confines residents
was last modified:
May 10th, 2022
by