Paraplegic cyclist hand-pedals his way across Canada 
Shirley Nadeau
Many people have attempted and completed cross- country runs or bike rides to raise funds or awareness for causes over the years, but Kevin Mills, of Newmarket, Ont., is currently handcycling across Canada to raise funds for Pedaling Possibilities, to promote activity-based therapy, accessibility and inclusion of people with disabilities.
Once a very active athlete and an advanced care para- medic in Toronto, Mills became paralyzed from the neck down 14 years ago as the result of a swimming accident while attending his sister's wedding in Cuba. A rogue wave picked him up and slammed him head- first to the ocean floor. He was rescued by family friends and was quickly transported back to Canada on a medevac plane. After surgery at Sunnybrook Hospital in Toronto, he was told he was a quadriplegic.
Determined to have better mobility, he and his wife, Heather, travelled to Florida for a recovery program called activity-based therapy, which helped him return to an active lifestyle. He gained sufficient strength in his shoulders and forearms to propel himself in a wheelchair.
He initially took part in half-marathons in his wheelchair and then full marathons with a reclining handcycle. Then he got a Batec bike, which consists of a front wheel and an electric motor that attaches to his wheelchair. He supplies most of the power by turning the crank handles, but the battery-powered assistance system helps, especially when going uphill.
The QCT caught up with Mills at the Joan of Arc Garden on the Plains of Abraham on June 30. He explained that his support team – personal trainer and kinesiologist Nikki Davenport, who challenged him to do this cross-country fundraising ride, and van driver Candice Wyns – accompany him. Wyns also cooks and provides personal care for Mills. The trio stopped in Quebec City for a few days of rest and relaxation at a local hotel.
Mills said he started this trip by dipping his wheels into the Atlantic Ocean at Cape Spear, Newfoundland, Canada's easternmost point, on his 43rd birthday, May 24. He and his travelling companions average about 90 kilometres per day. "Our best day was, like, 130 km, and we've had a few 50-km days, based on logistics, where the campsites are and the weather. We've been travelling for over a month. It's nice to stay in a hotel for a couple of nights," he said.
One of the most difficult days of their ride so far was near Wreckhouse, just north of Port-aux-Basques, N.L., which is famous for its high winds. During a storm, the winds reached 120 km/h. "Holy smokes, that was hair-raising. All the cars were stopped on the road but we had to keep on going. Nikki had to walk beside me holding onto her bike, until we caught up to the van," said Mills. "I don't know how Candice kept the RV on the road ahead of us!"
So far, besides Newfound- land, Mills and his team have traversed Nova Scotia, Prince Edward Island and New Bruns- wick before entering Quebec. They plan to end their estimated four-month trek in Tofino, B.C.
Sadly, the day before the trio left Quebec City, someone stole the spare Batec mobility handbike unit, valued at up to $10,000, that had been strapped to the back of their van. This now leaves Mills without a spare "motor" if his remaining unit breaks down or has mechanical difficulties. To follow Kevin Mills on his cross-Canada ride, and to support his cause, visit pedalingpossibilities.ca.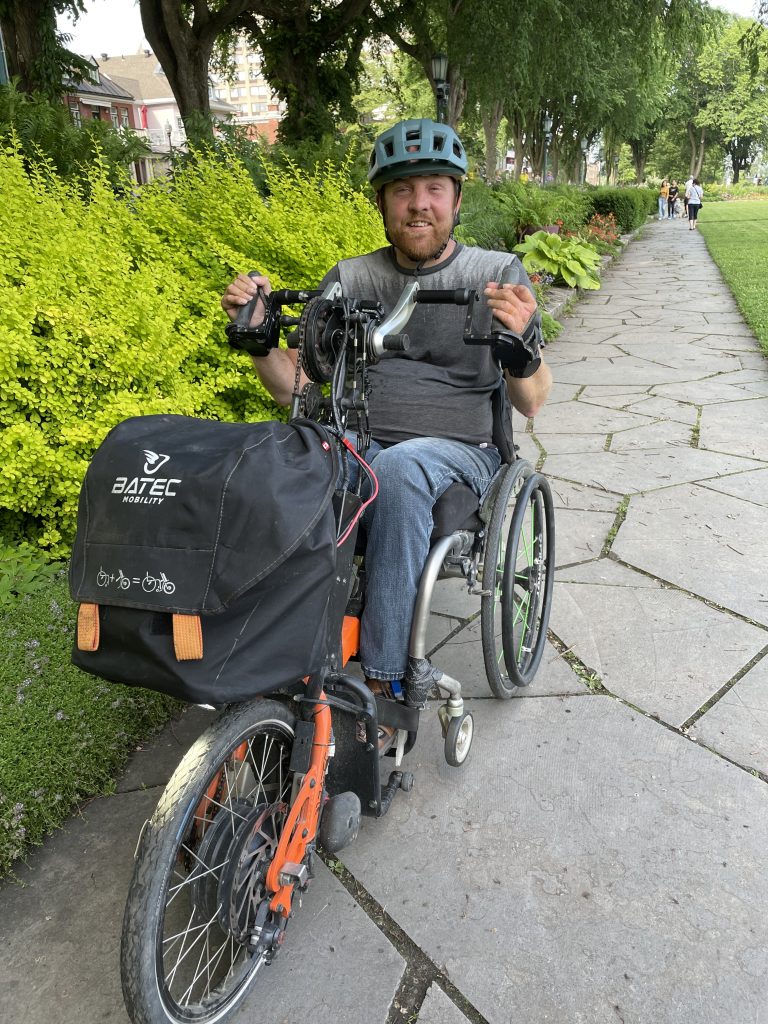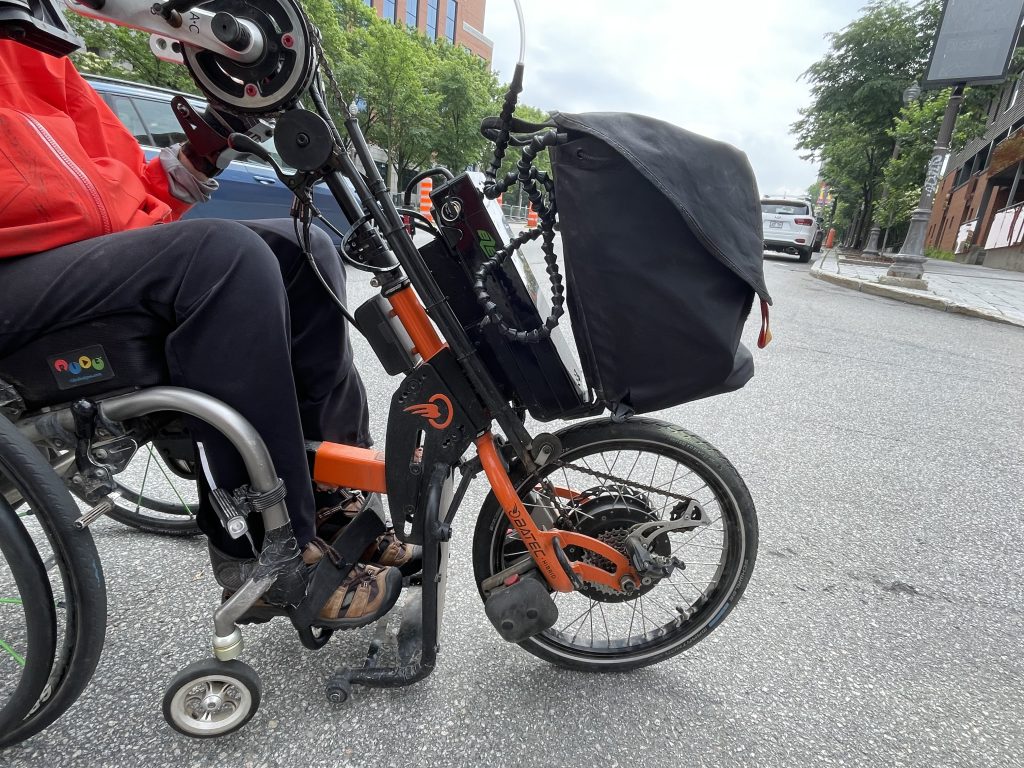 Paraplegic cyclist hand-pedals his way across Canada
was last modified:
July 6th, 2023
by