OBITUARY: John Alexander Wilson GUNN (1937-2023)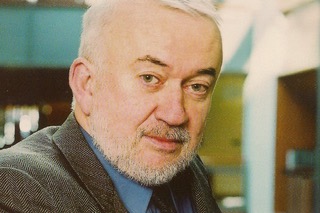 John Alexander Wilson Gunn died March 7 in Kingston, Ont. Known professionally as J.A.W. Gunn, he was called Jock by family and friends. Jock is survived by his partner Mary Jane, children James and Andrea (Manuel) and brother Edward, a.k.a. Ted (Louise). Jock's ex-wife, Eleanor Williamson, his children's mother from whom he was divorced for almost 40 years, died in 2021.
Jock was born in Quebec City in 1937, the son of Scottish immigrants Hector Fraser Gunn and Jane Matheson Taylor. In 1938, the family moved to North Augusta, Ont., where Jock began his schooling. After his father became ill, the family returned to Quebec City in 1948 and Jock attended Quebec High School, graduating in 1954. He went on to higher studies, earning an honours BA in politics and history from Queen's University in 1959, an MA in political economy from the University of Toronto in 1961 and a PhD from Nuffield College, University of Oxford, in 1966.
Jock joined the Queen's Political and Economic Science department in 1960 as a lecturer while still completing his graduate studies. His professors at Queen's, John Meisel and Alec Corry, had recognized their former student's spark of brilliance and wanted to bring him back to Kingston. After Jock completed his doctoral studies, he returned to Queen's to support the nascent Department of Political Studies under Meisel's direction.
Jock's doctoral thesis was later published as Politics and the Public Interest in the Seventeenth Century (1969). From 1971 until 2009, he published several books that offered a new approach to the understanding of the public mind and political ideas in 18th-century England and France from the Renaissance to the Revolution.
While still a student, Jock worked with Frontier College to support that organization's goal to bring literacy and the love of reading to adult learners. As a professor, Jock challenged his students to read deeply, think critically and write clearly and sensibly. In addition to his undergraduate teaching, Jock supervised 14 doctoral students. Many of his students kept in touch with him decades later.
Between 1975 and 1983, Jock served as head of the Department of Political Studies at Queen's. There, he was one of three editors of the first two volumes of the letters of Benjamin Disraeli (1982). That year, Jock was elected to the Royal Society of Canada in recognition of his remarkable contributions to the social sciences.
In 1995, succeeding his colleague John Meisel, he was appointed the Sir Edward Peacock Professor of Political Studies, a position that honours outstanding contributions to the field of political studies. Jock allocated a portion of the funds associated with the Peacock Chair to purchase items for the British Political Pamphlets Collection at the Queen's University Library. He also contributed his expertise in recommending notable and rare acquisitions for the library.
Jock retired officially from Queen's in 2002, but came back to teach undergraduate courses for several years due to popular demand.
Jock's family thanks those who supported him in his last months, notably the staff at Cataraqui Heights Retirement Residence, St. Elizabeth's Nursing Services, Home and Community Care Support Services, and Dr. Marie Colantonio.
Donations in Jock's memory may be made to Queen's University to be directed to the British Political Pamphlets Collection at W. D. Jordan Rare Books, Queen's University Library, or to a charity of your choice.
A reception in Jock's memory will be held on Saturday, March 25 from 1 to 4 p.m. at James Reid Funeral Home, 1900 John Counter Blvd., Kingston, Ont. (jamesreidfuneralhome.com).
OBITUARY: John Alexander Wilson GUNN (1937-2023)
was last modified:
March 21st, 2023
by