OBITUARY: James Graham CARRUTHERS (1956-2023)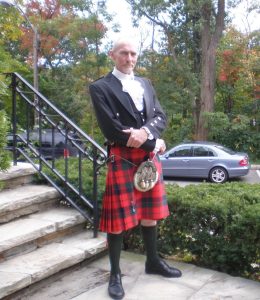 James Graham Carruthers passed away on January 27, 2023, in Quebec City, after a courageous fight with cancer. James was predeceased by his parents, Eleanor Mary (Cameron) Carruthers and Graham Robertson Carruthers, his sister Barbara, his brother John, and his spouse Anne St-Louis.
He is remembered by his sister Anne and his many friends as a man of sharp intellect, a silly joker, a kind companion, a keen conversationalist and a bit of a rascal. He loved cats, art, a good turn of phrase, his mother's chicken pies and a nice Bordeaux. He also loved Quebec City, devoting years of his life to the Quebec tourism sector and bringing knowledge, charm and humour to his work as a tour guide and to other roles, where he took great pleasure in introducing visitors to the history and culture of the city.
James left this world peacefully and surrounded by the love of friends and family. He is profoundly missed.
Funeral arrangements will be private.
Your sympathy to the family may be expressed through a donation to the Maison Michel-Sarrazin, where James received compassionate care during his final days.
OBITUARY: James Graham CARRUTHERS (1956-2023)
was last modified:
February 14th, 2023
by