OBITUARY: Hugh Blake BIGNELL (1930-2023)
Husband, father, grandfather, great-grandfather, brother, uncle, Queen's Civil Engineer, insurance broker, tenor, piano player, musical theatre patron, runner, football player and coach, canoeist, skier and avid hiker Hugh Bignell died peacefully on February 6, 2023 in Quebec City.
Hugh Blake Bignell was born on March 20, 1930 in Quebec City to Cyril Blake Bignell and Frances Stevens. He had a very special bond with his Gaga after the sudden passing of his dear mother when he was only two. As Hugh himself stated, he's had a wonderful life! Hugh met Barbara "Babs" O'Halloran in Quebec City through good friends and they were married in 1958.
Hugh leaves behind his wife of 64 years, Babs; his children Ted (Dominique), Joan (Greg) and Mary (George); his grandchildren Alyssa, Kylie, Erika and Charlie; and his great-grandchildren Sloane, Wallis and Sunny, as well as many nieces, nephews and countless friends made throughout his long life. Hugh is predeceased by his sisters Joan and Judy and his brothers Brian and John, and survived by his sister Di.
To his four grandchildren, Hugh was a great "Bampa," with one of his favourite tricks being … to lift them up by their ears, giggling and shrieking with laughter.
He was blessed with a beautiful voice, and at the early age of 7, he sang in the choir at Chalmers-Wesley United Church. Hugh went on to sing as a tenor with several choirs in Quebec City, at numerous weddings as well as at Trinity Church and the Cathedral of the Holy Trinity. He was also an active member of the congregation and board at the Cathedral, with a devout faith in God, and he believed strongly in helping the community in any way possible. He and Babs both shared a love of helping others, and as a testament to this dedication, they were honoured with the Moe & Regina Rosenhek Volunteer Award – the first time the award had been jointly given to a couple.
Hugh's love of singing and piano playing was the impetus for countless parties, with good friends and often their children at their treasured home on Oak Avenue, with a garden lovingly tended by Hugh. Babs and Hugh put together song sheets for everyone to follow along and enjoy the singing.
As a young man, Hugh played and coached football and later went on to coach the football team at Quebec High School, where his son Ted and several of his classmates played. Many of those classmates have endured as good friends to Hugh over the decades since.
Hugh's love of nature and the outdoors began at an early age. When he was just a teenager, he had the vision to recommend to the YMCA that they acquire a camp at Lac des Chicots, near Lac-Beauport, which they soon acted on, to be used as a summer camp for young people.
This love of nature went on to fuel frequent ski trips to Stoneham with Babs and their children, meeting other families. There were many treasured canoe trips with good friends and their children, countless memorable hiking trips to the Appalachians, White Mountains and Canadian Rockies. Hugh was an avid skier into his eighties, with frequent outings to nearby hills and a wonderful trip to Austria.
Thanks for the care provided by the staff of Saint Brigid's Home and the team at Hôpital Saint-Sacrement.
A celebration of Hugh's life will be held on June 3, 2023 at 2 p.m. at the Cathedral of the Holy Trinity in Quebec City. The family will be at the church at 1 p.m. to greet family and friends.
In lieu of any flowers, please consider a donation in Hugh's name to the Cathedral of the Holy Trinity Foundation (canadahelps.org/en/charities/fondation-de-la-cathedrale-de-la-sainte-trinitecathedral-of).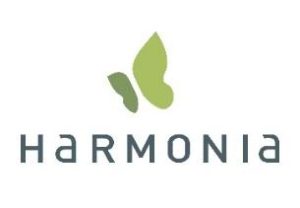 For information:
Harmonia
418-681-9797
To send a personalized message of sympathy:
Please indicate the name of the deceased person; we will send your message to the family via email as soon as possible.
OBITUARY: Hugh Blake BIGNELL (1930-2023)
was last modified:
February 14th, 2023
by