Seniors enjoy South Shore day trip with QCRC, VEQ, SSEN
Submitted by Catherine Hawker, program co-ordinator, Quebec City Reading Council
May 31 was a beautiful early summer's day for a trip over the bridge to the South Shore, with a lively group of seniors from Quebec City's anglophone community. It was also the first time that the Quebec City Reading Council (QCRC) Lifelong Learning program, the Voice of English-Speaking Québec (VEQ) Out and About program and the South Shore English Network (SSEN) collaborated for an event for people 50 and older from the English-speaking community of greater Quebec City. Residents from McGreevy Manor also participated. 
Lifelong Learning program co-ordinator Catherine Hawker joined forces with Maria Hoyt of VEQ and Moumy Diop of SSEN to organize a day trip to the South Shore. Participants enjoyed a scenic drive along Rue Saint-Laurent, lunch on the terrasse of Le Corsaire Microbrasserie with a view of the Château Frontenac in the distance, and a tour of the Alphonse Desjardins house, where they were transported back to the time of raftsmen and railway travel. They also learned about the history of the province's first Caisse Populaire, which Alphonse Desjardins developed after searching for a financial solution to the socioeconomic problems of his fellow citizens.
Since moving to the region in August 2020, Catherine Hawker has appreciated the sense of community existing in Quebec City. She said she hopes there will be more opportunities for the three organizations to organize similar ventures. "We all share the same clientele and I'm confident the other organizations would agree that we can help fill the calendars of English-speaking retirees by working together."
 She also highlighted her appreciation of the collaborators for their help in organizing the day out. "It was lovely working with both Maria and Moumy. They were on board from the beginning. Maria helped with booking transport and communicated with the restaurant for our group and Moumy sorted out logistics with the museum. I look forward to working with them again in the future!"
Lifelong Learning is QCRC's unique program for English speakers over 50. It  provides opportunities for growth and intellectual stimulation, emphasizing idea exchange and peer learning. If you enjoy taking part in lively discussions, learning about a variety of topics and meeting new people, contact QCRC directly via their website (qcrc.org), on Facebook or by phone (418-681-1258) to learn more. 
For more information about services offered by each of these organizations, visit their respective websites: Lifelong Learning (lifelonglearningquebec.org), VEQ (veq.ca) and SSEN (mcdc.info).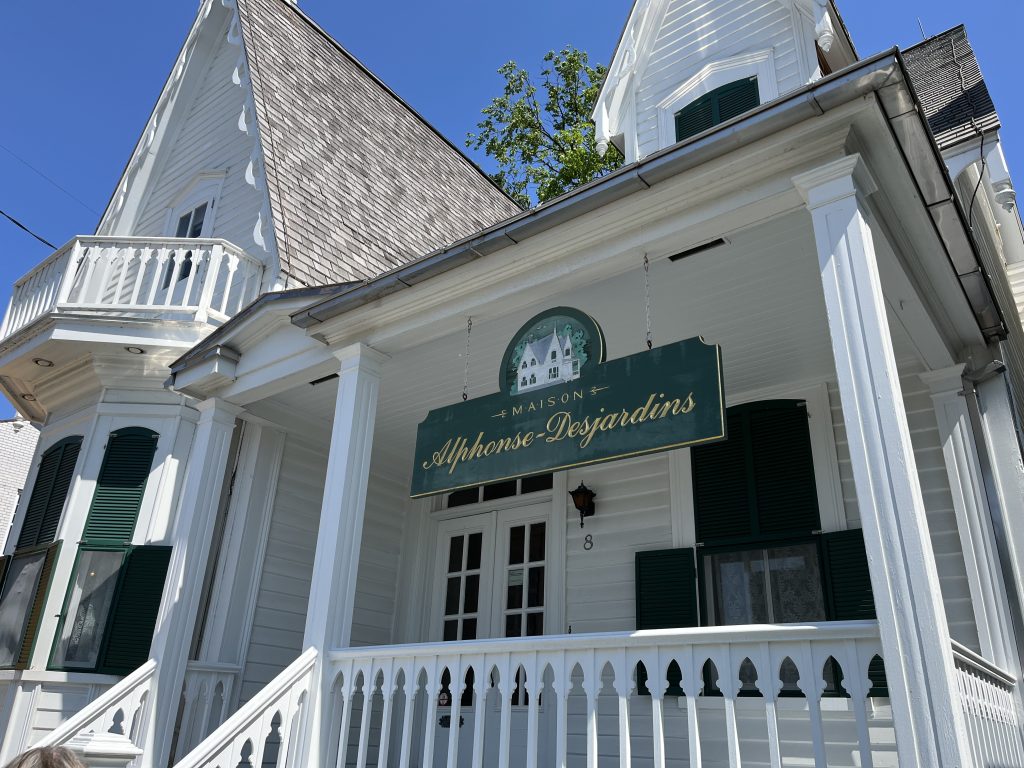 Seniors enjoy South Shore day trip with QCRC, VEQ, SSEN
was last modified:
June 6th, 2023
by