OBITUARY: Timothy Francis O'CONNOR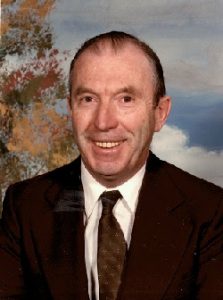 Timothy Francis O'Connor died suddenly on Sept. 16, 2021 at l'Enfant-Jésus Hospital in Quebec City. Born and raised in Quebec City, he was the son of Stephen and Veronica O'Connor.
Funeral services in his memory will be at 11 a.m. on Saturday, Oct.16 at St. Patrick's Church, 1145 Ave. De Salaberry, Quebec City.
The youngest of eleven siblings, he is survived by his sister Teresa Dubois and his nine nephews and nieces, as well as his grand-nephews and -nieces with whom he shared his wit, wisdom and love over the years.
He was a lifelong educator, teaching at St. Patrick's High School and becoming principal of St. Vincent Elementary School from 1963 to 1987. Over the decades, he was a member of St. Patrick's Church choir and council. He also served as president of Saint Brigid's Home from 1987 to 1990. His passion during retirement was experimenting as an amateur botanist and gardener.
For further information: ATHOS
Phone: 418 871-2372 Fax: 418 767-2309 Email: gsreception@athos.ca
OBITUARY: Timothy Francis O'CONNOR
was last modified:
October 5th, 2021
by