OBITUARY: Linda HOBBS (1957-2021)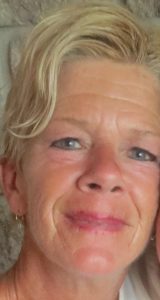 It is with heavy hearts that we announce the passing of Linda Hobbs Gendron on August 23, 2021, at the age of 63 in her home in Quebec City, surrounded by her beloved family, after a long and courageous battle. She was the daughter of the late Madeleine Boulet and the late Edward Hobbs. Dedicated daughter, wife, mother, sister, aunt and devoted friend, she will be greatly missed by all.
The family honoured her memory privately in an intimate gathering.
She is survived by her husband Paul and her children Taylor, Trevor and Tara as well as her brother and sisters Jennifer (Jean Robert), Diane (Richard Oliver) and Steven (Sheryl Hobbs); her brothers-in-law and sisters-in-law Mark (Shirley McKusky) and Robert (Suzanne Morin); her nieces and nephews Erin Oliver, Michael Oliver, David Oliver, Marisa Robert, Justin Robert, Tristan Hobbs, Shannon Hobbs, Lyna Gendron, Debbie Gendron, Louis Gendron and Philippe Gendron, as well as their partners and children.
She was preceded in death by her brother Richard and her brother-in-law Ross. We would like to extend our heartfelt thanks to all the dear friends who helped Linda through this difficult illness.
Condolences may be shared with family at Harmonia.ca. In lieu of giving flowers, memorial donations may be given to the Saint Brigid's Home Foundation, 1250 Chemin Sainte-Foy, Québec (QC) G1S 2M6, (418) 684-5333, amisdujhsb.ca/en/donate; or the Canadian Cancer Society, 1040 Avenue Belvédère, suite 214, Québec (QC) G1S 3G3, 1-800-939-3333, support.cancer.ca.
For information: Harmonia • Phone: 418 681-9797
To send a personalized sympathy message: info@harmonia.ca. Please indicate the name of the deceased and your message will be forwarded via email to the family as soon as possible.
OBITUARY: Linda HOBBS (1957-2021)
was last modified:
October 5th, 2021
by