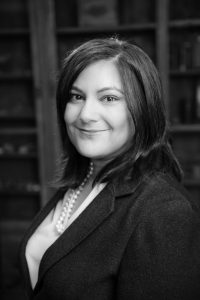 Sovita Chander passed away on April 22, 2023, at the Hôtel-Dieu de Québec, after a brief illness. She faced her death with grace, courage and serenity, as can be seen in the blog she kept (braincancerjourney.substack.com) during her few short weeks between diagnosis and decease. 
Born in Kuala Lumpur, Malaysia, in 1966, Sovita moved with her family in 1977 to Washington, D.C., where she spent her teenage years. She then attended McGill University, where she studied chemistry and history (BA 1989). She met her future husband, Don Fyson, in Montreal in 1986; they were married in 1989 and had two children, Jasper and Sacha. After relocating to Quebec City in 1996, Sovita developed a successful career in technology marketing, working for firms such as EXFO and Cardinal Health, acting as a consultant, and cofounding a health sector startup, Caristix Solutions. At the time of her death, she was working for PROMPT. 
She also became involved in the anglophone community volunteer network in Quebec City, serving on the boards of organizations such as the Literary and Historical Society of Quebec (of which she was president from 2012 to 2016) and the Jeffery Hale Foundation. 
She leaves behind Don, Jasper (Veronika), Sacha, her father Ramesh, her mother Renuka (née Sodhy), her sister Erina, her brother Suneil, and her entire extended family in Canada, the United States, Malaysia, and beyond. 
A memorial ceremony in Sovita's honour will be held at the Morrin Centre on Sunday, May 28; details are available on her blog. In lieu of flowers, please send donations in her name to Doctors Without Borders / Médecins Sans Frontières ( action.msf.ca ). 
OBITUARY: Sovita CHANDER (1966-2023)
was last modified:
May 24th, 2023
by