Rose-Marie (Beaulieu) HUTCHESON (1937-2021)
« La mort est un passage de la vie vers une réalité plus lumineuse »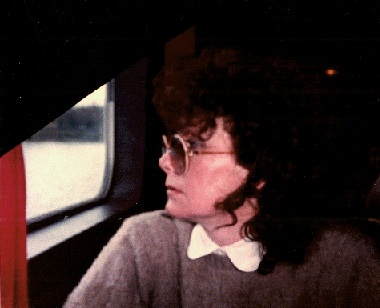 On July 10, 2021, Rose-Marie Beaulieu died at l'Hôpital de l'Enfant-Jésus. She was the wife of Colin Hutcheson and the daughter of the late Julianie Chouinard and the late Philippe Beaulieu. She lived in Quebec City.
In accordance with her wishes, no funeral will be held. Following a small, private ceremony with family, her ashes will be interred in a columbarium at the Mausolée de la Paix.
She is survived by her husband Colin and her siblings-in-law Angella and Brian. She also leaves to mourn the wives of her late brothers Jacques (Huguette) and Gérard (Claudette) and the husband of her late sister Élisa (Hector) along with several nephews, nieces, great-nephews and great-nieces, many of whom enjoyed a close relationship with her.
She was preceded in death by her sisters Gaby (Hermel), Carmélia (Renaud), Marguerite and Marthe and her brothers Aurel (Jeannine) and Maurice.
As an expression of sympathy, you may wish to make a donation in her honour to Fondation du CHU de Québec, (Pavillon CHUL), 10, rue de l'Espinay, Quebec City, QC, G1L 3L5 (418-525-4385).
For information:
ATHOS
Phone: 418-871-2372 Fax: 418-767-2309 Email: gsreception@athos.ca
To send a personal message and/or flowers and to sign the memorial register: lepinecloutier.com

OBITUARY: Rose-Marie (Beaulieu) HUTCHESON
was last modified:
July 20th, 2021
by