OBITUARY: Peter David BLEAU (March 10, 1959 – April 6, 2022)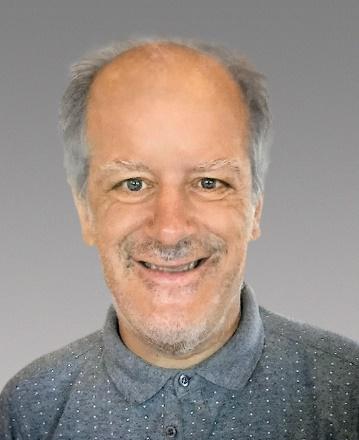 "It is only with the heart that one can see rightly; what is essential is invisible to the eye."
Peter faced many challenges throughout his life with incredible courage, stoicism and resilience. He has left his family and friends with countless stories and memories to share.
Peter David Bleau, 63 years old, son of Alice Guntensperger and the late Peter Bleau, passed away on April 6, 2022, at the Hôtel-Dieu Hospital in Quebec City. He lived at the St. Patrick's retirement home.
He leaves behind his many brothers and sister: Michael (the late Louise Perrier), John, Paul, the late Irene, Steven (Élaine Pelletier), Robert (Dane Cloutier) and Stephanie (Alan Friedman); his nephews and nieces who he absolutely adored; and his aunts, uncles, cousins and friends. A special thought goes to all his friends at the St. Patrick's retirement home where he eagerly participated in so many enjoyable activities.
The family will receive condolences at St. Patrick's Church (1145 Avenue de Salaberry, Québec, QC G1R 2V7), on Saturday, May 28 at 10:30 a.m. A religious service in the presence of the urn will follow. The burial of the urn will take place in the afternoon at St. Patrick's Cemetery.
The family wishes to thank staff at the St. Patrick's retirement home as well as the Hôtel-Dieu Hospital for their devotion and the care they provided to Peter.
The family requests that donations be made to the Fondation du CHU de Québec nephrology department in memory of Peter.
OBITUARY: Peter David BLEAU (March 10, 1959 – April 6, 2022)
was last modified:
May 17th, 2022
by