OBITUARY: Patricia (Kelly) LEFEBVRE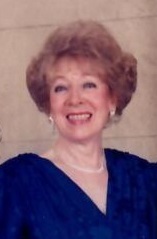 Pat passed away peacefully on January 8, 2022 at Hôtel-Dieu hospital in Quebec City.
A proud native of Sillery, Quebec City, she was dearly loved by her husband Jacques André Lefebvre (deceased 2006), and her brother and sisters (also deceased) Paul, Ethel, Kay and Veve, whom she was especially close to and shared a special bond. She leaves behind her beloved niece Alanna Corrigan and godsons Sean and Rory Semerjian, whom she treasured as if they were her own children.
Pat had a great sense of humour and loved to laugh, and very
much enjoyed life with her husband Jacques, often socializing
and entertaining, as the couple had many friends and were active in the St. Patrick and St. Stephen parishes.
She was a truly amazing person whom her family was privileged to have in their lives. She will be forever missed. May you Rest In Peace Pat. We love you and may God bless you. A private funeral will take place at a later date.
OBITUARY: Patricia (Kelly) LEFEBVRE
was last modified:
January 25th, 2022
by