OBITUARY: Melita (O'Neill) MAHER (1923-2022)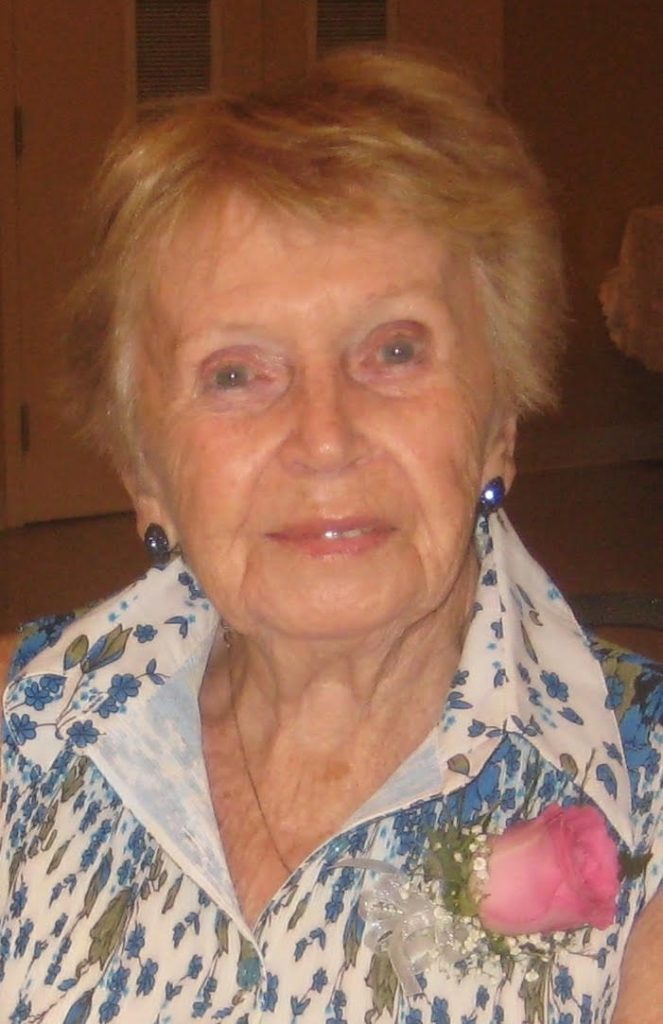 Melita Maher, née O'Neill, died peacefully, surrounded by family, at the Salvation Army Grace Manor on March 18, 2022 at 99 years of age.
She was the devoted wife of the late John Maher and the much loved mother of Peter (Linda Robichaud), Danny (Helen Shields), Diane (Doug Hincks), Carol (Farid Hobouti-Fard), Martha (Tim Kelly), Terry (Allan Hicks), Barry (Nina Tomas), Patrick, Kathleen (Shawn Fagan) and Kevin (d.1978).
She was the proud "Momma" of 26 grandchildren and 28 great-grandchildren and the caring sister-in-law of Maureen Maher. Melita held a special place in her heart for the Hamilton family and was the surviving matriarch of the O'Neill and Booth families. She will be deeply missed by many nieces, nephews and extended family members. Special thanks to the excellent staff at Grace Manor for their kind and compassionate care.
Family and friends may pay respects at the Kelly Funeral Home Walkley Chapel, 1255 Walkley Road, Ottawa, K1V 6P9, 613-731-1255 on Friday, March 25 from 7 to 9 p.m. A memorial mass will take place at 11 a.m. on Saturday, March 26 at Immaculate Heart of Mary Church, 1758 Alta Vista Drive, Ottawa, K1G 0G6. In Memoriam donations to Serenity Renewal for Families (serenityrenewal.ca) are appreciated. Condolences and memories can be shared at kellyfh.ca.
OBITUARY: Melita (O'Neill) MAHER (1923-2022)
was last modified:
March 22nd, 2022
by