OBITUARY: Graham P. JACKSON (1935-2022)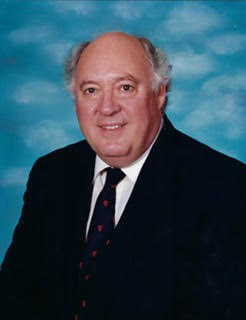 It is with great sadness that we announce the peaceful passing of Graham Peter Jackson in Montreal on Aug. 31, 2022. He leaves his beloved wife, Suzanne Doris Garneau, after 60 wonderful years of marriage. Graham was predeceased by his son Mark MacKenzie in 1997. He was the loving father of Léon Garneau (Cynthia Logan) and Frances Nora (E.C. Tweedy). He also leaves his sister Marion Hughes (Lawrence), step-grandchildren, step-great-grandchildren, nieces, nephews, grandnieces and grandnephews and one great-grandnephew.
Graham was born in Ellesmere Port, Cheshire, U.K. on April 27, 1935. He attended Munro College in Jamaica and Ashbury College, Bishop's University, McGill and the University of New Brunswick in Canada. He was a passionate educator and concluded his career as director of instructional services at the Central Québec School Board. He was very active in the Anglican Church. He was a lay minister and was made a canon in 2006.
The family extends their heartfelt thanks to the entire team at St. Margaret's Residential Centre. A memorial service to celebrate his life will be held on Saturday, Oct. 29, at 11 a.m. at the Cathedral of the Holy Trinity, 31 rue des Jardins in Quebec City. In lieu of flowers, memorial donations can be made to the Citadel Foundation. Please mention that the funds are to go to the Mark MacKenzie Jackson Fund.
OBITUARY: Graham P. JACKSON (1935-2022)
was last modified:
September 13th, 2022
by