OBITUARY: Frank CANNON (1942-2023)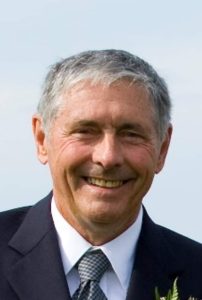 Mr. Frank Cannon, age 80, passed away peacefully at home in Lac-Beauport, Quebec, surrounded by family on April 18, 2023. Frank was the son of the late Rosemary Power Cannon Delaney and the late Lewis Cannon.
He is survived by his spouse Céline Myrand; children Sean (Valérie Juneau) and Kathleen (Mario Campagnolo); and grandchildren Noah, Rosemary, Liam and Mia. He was the brother of Lawrence (Christine Donoghue) and brother-in-law to Danielle Myrand, late Louise Myrand, Serge Myrand (Marthe Bouchard) and Kathleen Delaney (Jack Beausoleil). Frank was godfather to David Cannon (Audrey Robert) and is also survived by many grieving nephews, nieces, cousins and friends. Our official photographer will be greatly missed to immortalize the different moments in our lives. His passion for photography as well as his passion for sports and nature will live on through his loving grandchildren. His uniting force was evident in many aspects of his life. In his last few years, he proudly defended workers' rights through his involvement with the Regroupement des employés retraités de la White Birch-Stadacona.
The family will be receiving condolences at Coopérative funéraire des Deux Rives
Centre funéraire de Charlesbourg, 7335, boul. Henri-Bourassa, Québec, G1H 3E5, on Sunday, April 30 from 9:00 a.m. to 10:45 a.m. The ceremony will follow at 11:00 a.m. at the same location.
The family would like to thank the staff at the Hôpital Laval renal clinic and the palliative care team of the CLSC La Source in Charlesbourg for their wonderful care and support given over the last months.
In lieu of flowers, a donation can be made to the Kidney Foundation of Canada, 1675 Chemin Sainte- Foy, local 101, Québec, PQ; 418 683-1449; rein.ca/quebec, or the Société Alzheimer de Québec, 1040, avenue Belvédère, bureau 305, Québec, PQ; 418 527-4294, : societealzheimerdequebec.com.
For information:
Coopérative funéraire des Deux Rives Telephone 418-688-2411 or 1-888-688-2411
To send a message of sympathy: www.coopfuneraire2rives.com
OBITUARY: Frank CANNON (1942-2023)
was last modified:
April 25th, 2023
by