OBITUARY: Charles Arris CORMIER (1942-2022)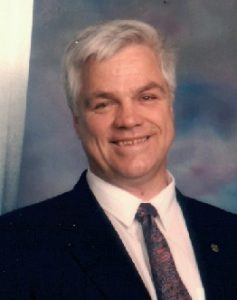 Mr. Charles Arris Cormier passed away at the palliative care unit of the Institut universitaire de pneumologie et cardiologie de Québec (IUCPQ) on Nov. 9, 2022, at the age of 80, sur- rounded by his loved ones. He was the husband of Donna Partington and the son of the late Delia Phillips and the late Jean-Baptiste Cormier. He lived in Quebec City.
The family will welcome you at the Complexe du Parc Commémoratif La Souvenance, 301, rang Ste-Anne, Québec QC G2G 0G9 on Sunday, Dec. 4, 2022 from 1 p.m. to 3 p.m. A celebration of life ceremony will then take place in the same hall.
Besides his wife Donna, he is survived by his children Carolyn (Stéphane Leclerc) and Karl (Melissa Willis); his brothers Gaston (Pauline Auger) and Denis (Ginette Fortier); his grandchildren Laura Marie, Kobie, Tyson and Connor; his sisters-in-law Linda Partington (the late Clifford Shillington) and Rolande Plante (the late Eric Partington) as well as his nephews, nieces, goddaughters and friends. He went to join his sisters Fleurette and Lyne.
Charles served in the Canadian Armed Forces for 32 years.
The family would like to thank the staff of the IUCPQ sincerely for their good care, particularly in his final moments at the palliative care unit. The family would also like to thank the staff of the CLSC de la Jacques-Cartier for their professionalism and dedication over the past year.
Your sympathy can be expressed in a donation to the IUCPQ Foundation, 2700, chemin des Quatre-Bourgeois, Québec, QC G1V 0B8, tel.: 418-656-4999, web: fondation-iucpq.org.
For more information:
ATHOS
Telephone: 418-529-3371
Fax: 418-682-6249
Egsreception@athos.ca
To send a personalized message and/or flowers
and sign the register in memory of the deceased, visit lepinecloutier.com.
OBITUARY: Charles Arris CORMIER (1942-2022)
was last modified:
November 29th, 2022
by