OBITUARY: Brenda Ann (Johnston) GOSSELIN (1945-2022)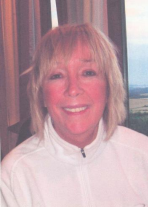 It is with great sadness that we announce the passing of our beloved Brenda on March 21, 2022 at the Hôtel-Dieu de Québec in Quebec City.
Predeceased by her parents Russell Johnston and Jeannette (Shanahan) Johnston, her late husband Jean-Claude Gosselin and her brother Ronald Johnston, she leaves in mourning her sisters Marlene (Greig Carrick) and Diane (late James Redburn); her brother Jack Johnston (Diane Vermette); her two sisters-in law, Suzanne and Lise; and her nieces and nephews, (late Kathy), Kim, Kristine, Jennifer, Cheryl, Janey, Jessylee, Leigh, Jamie, Shannon, Lindsay and Julien; as well as many cousins and friends.
She will be dearly missed and remembered for her kind, loving smile.
In lieu of flowers, please consider donations to Parkinson Québec (parkinsonquebec.ca) or the Fondation québécoise du cancer.
We wish to extend our deepest gratitude to the medical team at Hôtel-Dieu de Québec for their care and kindness to Brenda and her family.
There will be a private and intimate celebration of life held at a later date.
OBITUARY: Brenda Ann (Johnston) GOSSELIN (1945-2022)
was last modified:
April 5th, 2022
by