New film dispels clichés about Quebec anglophones
Ruby Pratka, Local Journalism Initiative reporter
ruby@qctonline.com
Old clichés about Quebec's English- speaking communities die hard. In certain circles, the echoing voices of obstinate factory-floor supervisors and department store assistants of decades past who wouldn't deign to learn French have never quite faded away.
What We Choose to Remember, a documentary by independent filmmaker and English Language Arts Network (ELAN) founder Guy Rodgers, aims to paint a more modern and nuanced picture of Quebec's English speakers.
The film grew out of Waves of Change, a series of six videos Rodgers co-produced with ELAN in mid-2021. Those videos explored the experiences of six groups of English-speaking Quebecers – those whose families arrived in the province before 1945, between 1945 and 1970, between 1970 and 1995, between 1995 and 2010 and between 2010 and 2020, and those who lived outside of Montreal.
Perhaps surprisingly for those whose perceptions of the English-speaking community are limited to the archetypal factory-floor supervisor, each group includes people from a variety of cultural and religious backgrounds. After the release of the web series, Rodgers decided to package some of the remaining material into a film that traces the history of Quebec through the experiences of these English speakers. "We tend to think of Quebec anglophones as a bunch of old British colonels, almost, but that's not the reality," he said.
Rodgers observes that relatively few participants fit the "White Anglo-Saxon Protestant" mould, and even those who are white and Protestant are more likely to call themselves Celtic than Anglo- Saxon. Many are second- or third-generation immigrants who adopted English as a primary language because the Church-run schools of the early- to mid-20th century didn't accept students who weren't Catholic; it wasn't until after the passage of the Charter of the French Language (Bill 101) in 1977 that immigrant students were automatically funneled into the French public school system.
Although some participants, especially in the two pre-Bill 101 cohorts, acknowledge that their French is limited, all of them are bilingual, trilingual or striving to improve their language skills. Several speak three or four languages in daily life.
Rodgers, who arrived in Montreal in 1980 from Western Canada via Australia, set out to challenge the way the story of English-speaking Quebecers is usually told, both inside and outside the community.
"I've always felt that the people who tend to defend the English-speaking community most strongly are sort of the 'old guard' anglos. A lot of people who are newer or who are from more diverse backgrounds [wonder] 'Am I part of that?' People whose families have not been here since 1760 have still made valuable contributions, and the richness of what they have brought to Quebec is exactly what people need to know about," Rodgers said.
The film also aims to counteract what Rodgers calls a "deliberate process of portraying anglophones and immigrants in a negative light" in the French-language public education system. He recalled an experience in the early 2000s, when he had been hired as a consultant by Pointe-à-Callière, the main history museum in Montreal, to make the museum's introductory video more representative of the anglophone experience: "I wanted to include Irish labourers who built the Victoria Bridge, and that was refused by the rest of the [consultative] committee. They did not want to portray poor anglophones."
However, numerous recent studies have belied the stereotype of the wealthy anglophone. A study released in February by the Provincial Employment Round Table, for example, found that anglophones, on average, earn less than francophones in 14 of the province's 17 regions.
Rodgers said he believes these stereotypes have lived on due to a concerted effort to pit francophone Quebecers against perceived outsiders to increase the chances of a "Yes" victory in a future sovereignty referendum. "The more you create an 'us versus them' dynamic, the easier it is to push toward a simple solution," he said. "It takes centuries to combat these deeply ingrained ideas. Even now, when some people see exceptions, they say 'Oh, this person's a good anglo, not a real anglo.'"
Much of the work that went into the film predated the current debate on Bill 96, the wide-ranging reform to the Charter of the French Language that the National Assembly has debated for much of the past year. "I'm hoping this film can defuse some of the tension [around Bill 96] and help people recognize that anglophones and allophones are actually valuable citizens who agree with the francophone community on a lot of things, including the necessity to protect and promote French," Rodgers said.
What We Choose to Remember premiered at the Hudson Film Festival on May 13. It is available on the website of the Hudson Film Society until May 22, with plans for further distribution. A version with French subtitles is also forthcoming.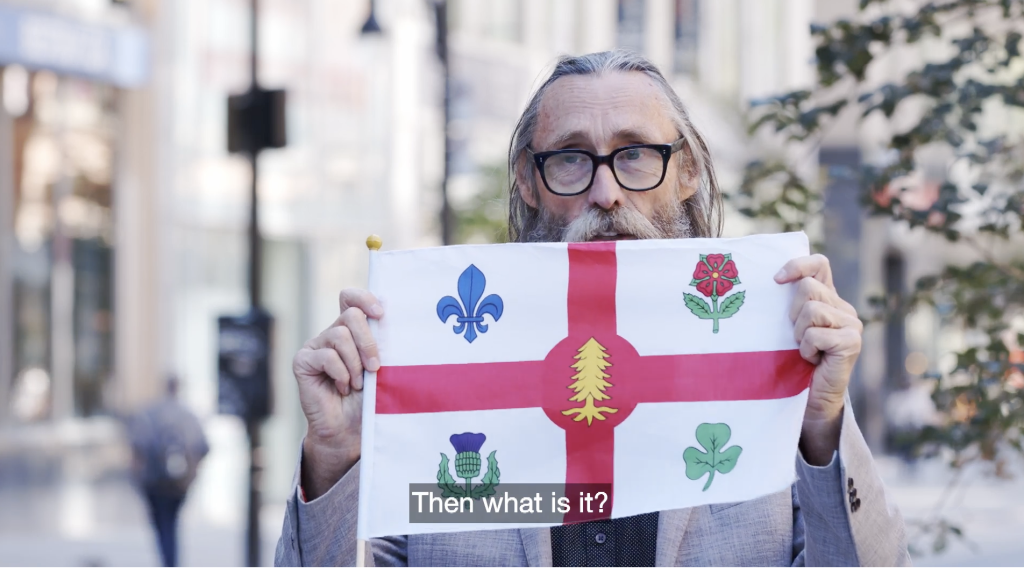 New film dispels clichés about Quebec anglophones
was last modified:
May 18th, 2022
by