COMMUNITY CHRISTMAS HAMPER CAMPAIGN: Morrin Centre helps the Christmas Hamper Campaign help others
Submitted by Anthony Arata, heritage co-ordinator, Morrin Centre
On a cold winter day, with snow fluttering outside, while other staff members were decking the halls of the Morrin Centre for the holiday season, I set up pamphlets on the Library desk to make it known that we are once again a proud partner of the Quebec City Community Christmas Hamper Campaign (CCHC).
The Morrin Centre receives enormous amounts of help from its volunteers and members throughout the year. This is why, whenever we have the chance, we love to pay it forward and help others.
Every year we organize a few fundraisers for a variety of projects and charities at the Morrin Centre. By being part of the CCHC, it is interesting to see the other side of the coin and be a participant and not an organizer.
As a cultural centre, library and museum, we greet hundreds of people; therefore, we try to advertise the CCHC as much as possible to the community at large. Even though Christmas is in the campaign's name, you don't need to celebrate Christmas to participate or give a helping hand.
The Morrin Centre isn't a religious organization, but we try to bring the English-speaking community together and we value generosity and kindness. This is why we participate in the campaign every year and ask people from all backgrounds, faiths and cultures to come together and help achieve one common goal, which is to help those in need during the holiday season.
Normally, we also set up a few boxes in our beautiful historic building to collect donations of non-perishable food items. We are unable to do so this year; therefore, we ask people to donate money instead to help cover the increasing cost of groceries. Since the CCHC has partnered with generous suppliers, we are able to purchase more groceries than a person normally would; as a result, we are able to give more to those in need in our community.
Besides financial assistance, the campaign organizers are always looking for volunteers to help pack boxes, deliver them to recipients and promote the campaign to others. Helping the Community Christmas Hamper Campaign is a great way to help spread the joy of the holiday season to those less fortunate. If you wish to participate, feel free to come by the Morrin Centre and grab a pamphlet, or visit the CCHC website at qchampers.ca. While you're there, you can make a financial contribution directly online.
Merry Christmas and Happy Holidays!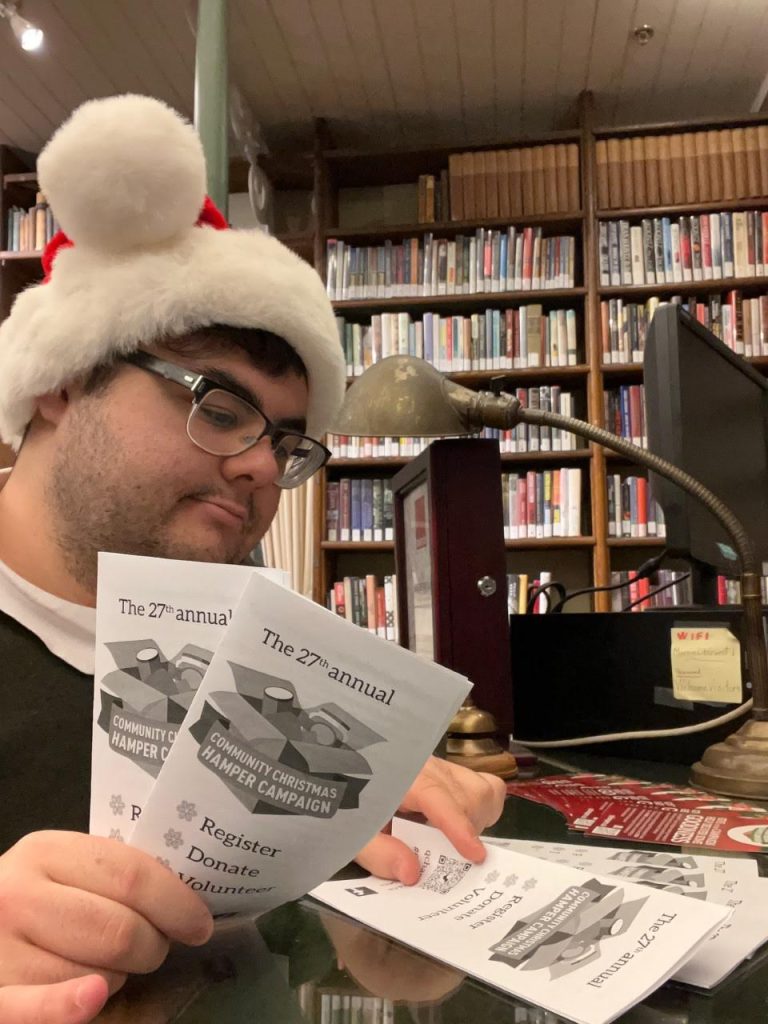 COMMUNITY CHRISTMAS HAMPER CAMPAIGN: Morrin Centre helps the Christmas Hamper Campaign help others
was last modified:
November 23rd, 2022
by