Celebrate the Ville de Québec on July 3
On July 3, the Ville de Québec invites citizens to celebrate the city's 415th birthday in style at Place Jean-Béliveau, with 2Frères and local artists Pierre-Hervé Goulet and Lou- Adriane Cassidy.
"Our beautiful city belongs to all of us," Mayor Bruno Marchand said. "Our open, modern and unique city de- serves to shine once again on July 3. This year, once again, we are highlighting the history of the cradle of French-speaking America and then making way for the party with 2Frères!"
"The July 3 party is a special time for us to come together and celebrate our city," said Coun. Catherine Vallières-Roland, member of the executive committee responsible for culture and major events. "It's also a special time to celebrate our identity, our pride and our unity as a community. After all, what makes the beauty of Quebec City is the warmth of the people who live there and who make it vibrate with their talent and their dynamism! Guided tours and free shows are there to entertain the whole family on this very special day. Join the party and let's be proud of our city together!"
Traditional celebrations will also take place around City Hall. At 10 a.m., a special mass with music will be held at the Basilica-Cathedral Notre-Dame de Québec. From 10 a.m. to 4 p.m., the Quebec City Tour Guides Association will lead sightseeing tours in French and English for citizens and visitors to three must-see places in Old Quebec. At 11:30 a.m. in the Jardins de l'Hôtel- de-Ville, an official ceremony will take place. Buskers will perform throughout the after- noon. Free French-language guided tours of City Hall will be held from 1 p.m. to 7 p.m. (Places are limited, and reservations are recommended.) A family picnic area at ExpoCité will open at 3 p.m., featuring outdoor board games, face painting and an area where people can learn more about city services.
At 5 p.m., it's showtime at Place Jean-Béliveau! The complete program is available at ville.quebec.qc.ca/3juillet (in French only).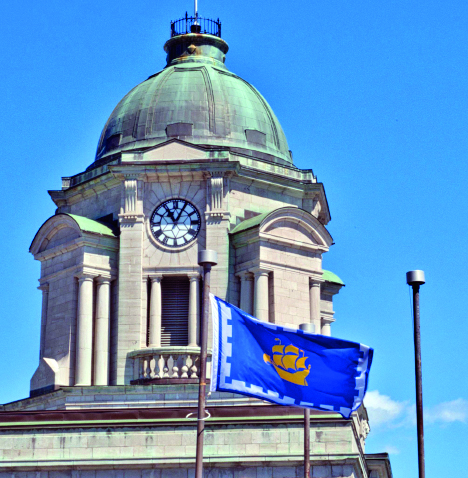 Celebrate the Ville de Québec on July 3
was last modified:
June 27th, 2023
by