Report raises concerns about incinerator data
Ruby Pratka, Local Journalism Initiative reporter
ruby@qctonline.com
A recent report by a Quebec City-based chemist has called into question the methods used to measure contaminants emitted by the municipal incinerator in Lower Town.
Patrick Ferland lives in Limoilou, holds a master's degree in organic and organometallic chemistry and teaches chemistry at two area CEGEPs. In a 66-page report released earlier this month, the self-described "indignant citizen chemist" explained what he saw as flaws in the methodology used to measure chemicals in incinerator emissions.
In April, the Ville de Québec released a brief statement saying that evaluations conducted in January had found that levels of "filtrable particles, mercury, dioxins and furans … as well as emissions of heavy metals such as arsenic, nickel, cadmium and lead, respect all existing environmental norms and adequate criteria."
"I can't affirm that the incinerator is polluting more than the city says it is," said Ferland, who weighs his words cautiously before speaking. "I don't know if levels of pollutants are underestimated. What I can say is that they're not well estimated."
Ferland said the biannual sampling of the incinerator's emissions is insufficient to get a thorough picture of how its activities affect air quality in Lower Town. "Tests are run on the incinerator twice a year over a three-day period for four hours a day," he explained. "For an incinerator that functions 24 hours a day, 365 days a year, that's very little. We're drawing conclusions from very limited sampling."
In the report, partially funded by the office of MNA Sol Zanetti, Ferland calls into question three evaluations of incinerator emissions conducted by the Ministère de l'environnement et de la lutte contre le changement climatique (MELCC) over the past 15 years. The report asserts that in at least one study, in 2008, some readings that surpassed acceptable levels were omitted from the data released. Ferland also notes that the two sampling stations from which the MELCC draws its data are not within the "hotspots" where levels of contaminants are highest. He cites a 2022 report by the province's own Bureau d'audiences publiques sur l'environnement (BAPE) recommending that sampling of incinerator emissions be conducted more often.
"These tests are critical – they're our only way to discover what people are breathing – and what we do every year is based on only two tests," he reiterated. "That's entirely insufficient. As a citizen, I'm not reassured."
In April, the Quebec government approved a controversial regulation raising the allowable level of nickel in the atmosphere, despite the opposition of Quebec City Council and a number of community groups representing people living near the Port of Québec. At that time, Environment Minister Benoit Charette announced a working group to look more closely at the multiple causes of air pollution in Limoilou, including heavy metals from the port, the incinerator and wood stove and motor vehicle emissions.
MELCC spokesperson Sophie Gauthier said the environment ministry had received a copy of Ferland's report. "The MELCC is following the issue closely in order to assure that laws are respected," she said, adding that the working group is expected to release its recommendations Dec. 1.
"That's a short time frame to look at such a complex problem, but if there's hope, maybe it's there," said Ferland. "I'd be honoured if they read my report."
A request for comment from Mayor Bruno Marchand's office was not answered by press time. He has previously said the city needed to work with the port and the MELCC to install additional sampling stations. Gauthier said data from current sampling stations was "sufficiently conclusive with regard to the impact of the incinerator on air quality."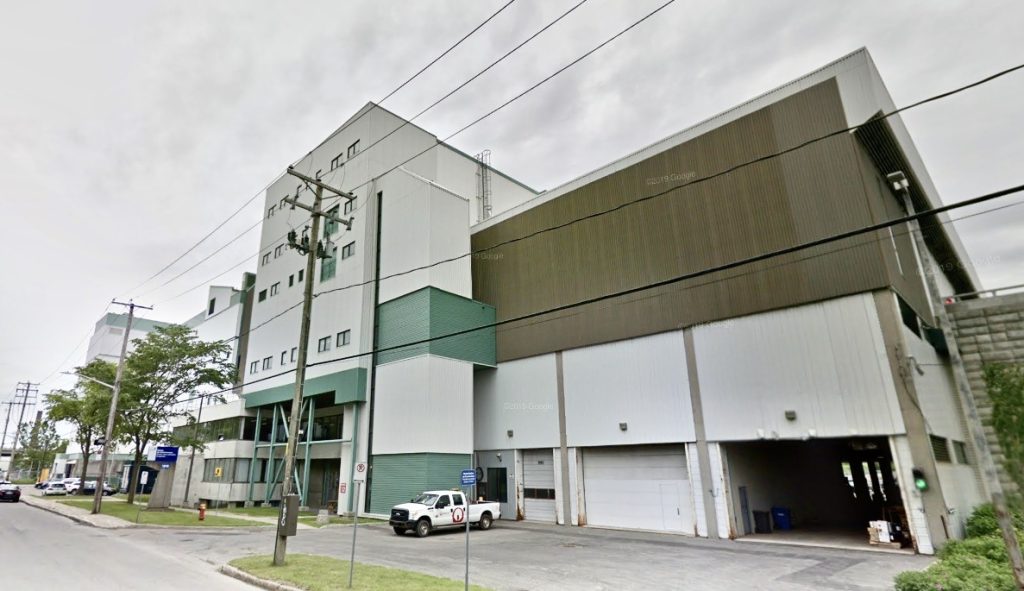 Report raises concerns about incinerator data
was last modified:
May 22nd, 2022
by