OBITUARY: Peter Vimy MARTIN & Vivian Helen Delany MARTIN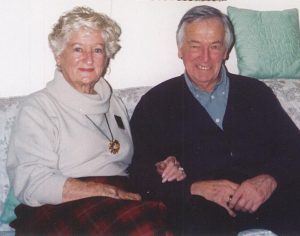 The family of Peter Vimy Martin and Vivian Helen Delany Martin wish to share news of their passing in May 2022.
They leave their daughters to celebrate the rich lives they had together: Susan (Tony Little) of Fredericton, N.B. and Pauline (Martin Finnerty) of Canmore, Alta.
To read Peter and Vivian's full obituary, or to leave a note of condolence, please visit Modern Celebrations and Cremations (moderncremation.ca).
In lieu of flowers, donations to the Veterans Poppy Fund or to a charity of your choice would be welcome.
OBITUARY: Peter Vimy MARTIN & Vivian Helen Delany MARTIN
was last modified:
May 24th, 2022
by