COMMUNITY CHRISTMAS HAMPER CAMPAIGN: Help deliver some goodness this holiday season!
Submitted by the Community Christmas Hamper Campaign
The 27th annual Community Christmas Hamper Campaign is now underway! Please help us deliver some goodness to those in need by contributing to this wonderful community initiative before Dec. 17 in the following ways:
∙ Donate: Our annual objective of $50,000 will cover added expenses due to inflation and the pandemic, such as our obligation once again to purchase all of the food in the hampers (both fresh and non-perishable). Please mail in your cheque or donate online using our easy and secure online donation form at qchampers.ca.
∙ Volunteer: We need volunteers to help pack and deliver the hampers. Please visit our website to learn more.
For details about how you can contribute, please visit qchampers.ca, send an email to give@qchampers.ca or call Hamper Headquarters at 418- 684-5333, ext. 11835. Follow the Quebec City Community Christmas Hamper Campaign Facebook page and share your giving story there.
About the Campaign
Since 1995, the Community Christmas Hamper Campaign has been delivering goodness to more than 200 homes in the greater Quebec City region at Christmas time. The organizing committee of this huge annual initiative is composed of representatives from 18 organizations from the local English-speaking community. Heartfelt thanks to you – our donors, volunteers and numerous partners – for your unwavering devotion to this act of kindness toward those in need.
The members of the organizing committee would like to express their profound sadness on the recent passing of Bill Donnelly, a hamper volunteer extraordinaire and an all-around wonderful person who supported the campaign in immeasurable ways over the years.
Fondly known as "the box man," Bill collaborated with Emballages L.P. Aubut every year to find the perfect boxes in which to pack the groceries that are delivered to families and individual recipients – not too big, not too small, but just right! Our thoughts and prayers are with his family at this difficult time.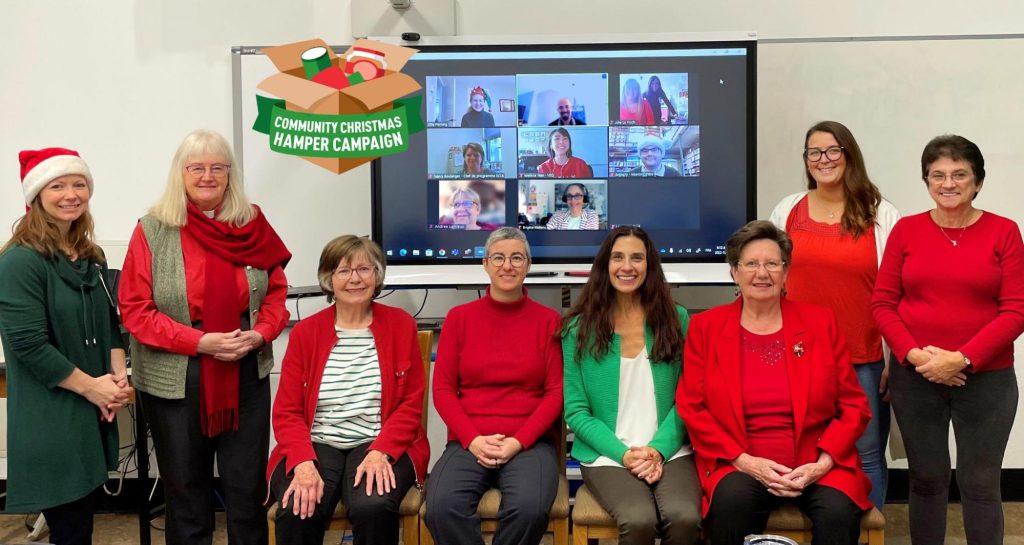 COMMUNITY CHRISTMAS HAMPER CAMPAIGN: Help deliver some goodness this holiday season
was last modified:
November 9th, 2022
by