Cassandra Kerwin
cassandra@qctonline.com
After completing the Lévis Half-Marathon, runners can get advice at the Fifth Salon de la course à pied et du triathlon and the Salon Info-Vélo from May 6 to 8. Get ready to race around the longest indoor track and test the latest e-bikes and running shoes. There are many challenges with prizes to be won, including a trip to Gaspésie.
Be sure to head to the right venue. Seeing as the Cruise Terminal in the Vieux-Port is currently being renovated, co-owner of the tradeshows Christian Rodrigue had to find a new location. The ideal place became available, the Centre de Glaces Intact Assurance at 999 Avenue de Rochebelle.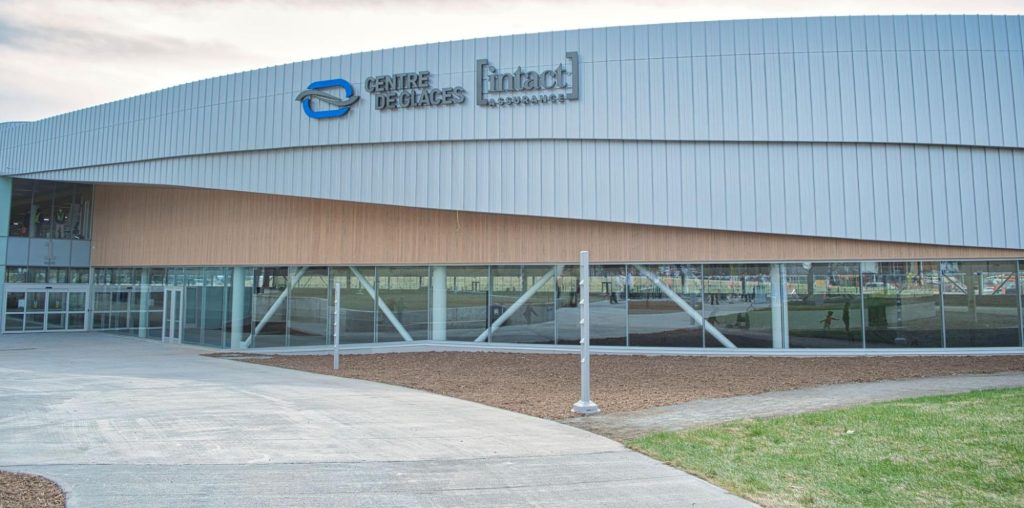 "A few weeks a year, the Centre de Glace removes the ice to inspect the floor and ensure that everything is fine and working properly. This fits perfectly with what we needed and our schedule," said Rodrigue. "We will be directly on the concrete floor which will give us ample room [for] our 75-80 kiosks."
There will be specialists present to answer everyone's questions, including on the latest craze – e-bikes (electric-powered bicycles). "They will be able to test the e-bikes and other bikes and shoes around a short track before purchasing," said Rodrigue. "This is something that people cannot necessarily do at stores and especially not over such a long distance.
"We will also have access to the [temporarily iceless] Anneau Gaétan-Boucher, the longest indoor track. We will take full advantage of it by having people race around it for prizes," said Rodrigue. "We have three races: the WKND 91.9 FM five-kilometre challenge or one-km race for children at 6 p.m. on May 6 and at 11 a.m. on May 7 and 8. We will also have the lap challenge, where people complete as many laps as they like in the hopes of reaching a virtual landmark on the road to and from Gaspésie to win a prize or even [one of] two grand prize trips to Gaspésie. It is a cumulative relay-type race completed over the weekend." Nutritionists and physiotherapists will also be on-site to answer questions about physical fitness and diets.
"We can already feel the excitement from Quebecers. They are ready to do more sports and physical activity. Biking and running are always popular summer sports," said Rodrigue. After seeing [some] 5,000 people participate in the Lévis Half-Marathon, one can only agree. "We are expecting about 8,000 people at our biggest trade show yet!"
For tickets and information, visit infoveloquebec.com.
Bike and run to the salon at the Centre de Glace Intact Assurance
was last modified:
May 3rd, 2022
by